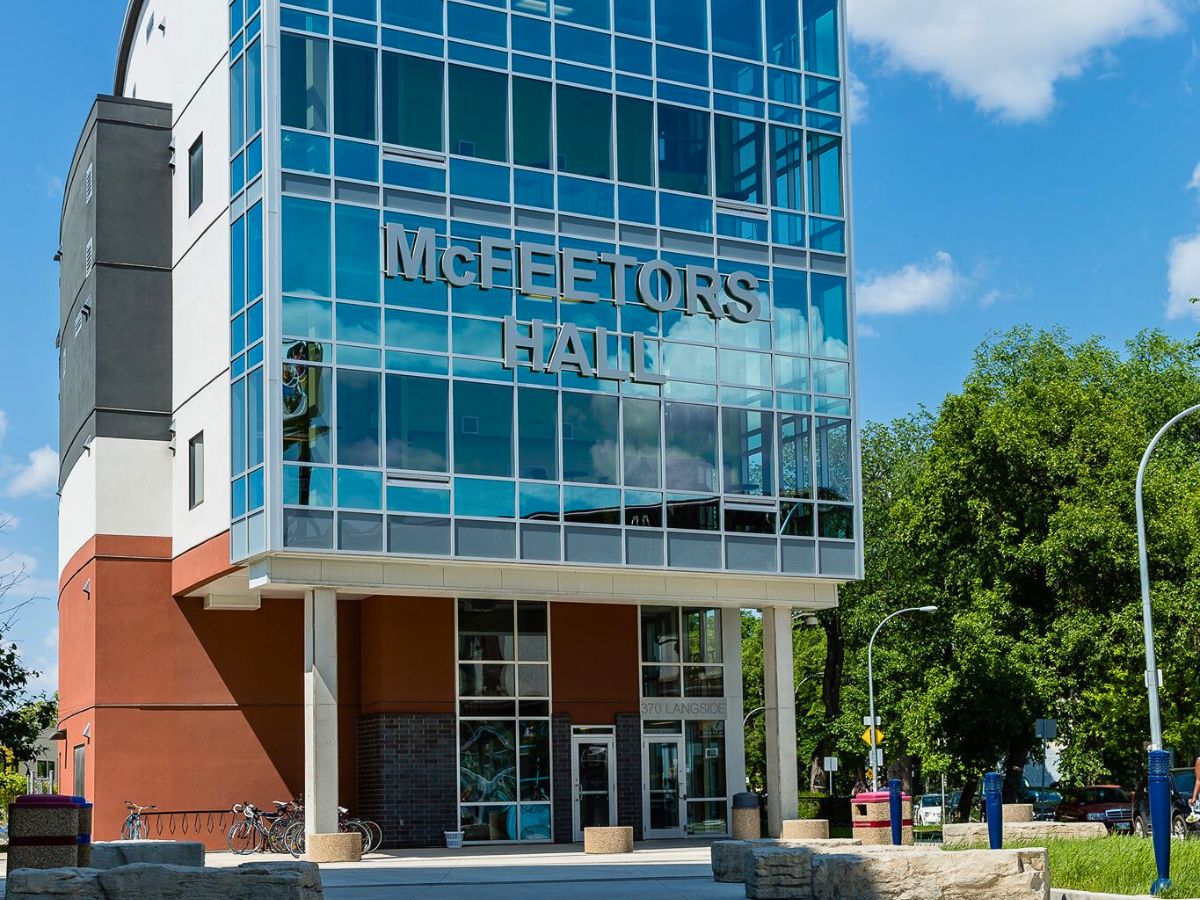 A charming city, Winnipeg offers you plenty of opportunities to explore some fantastic places and indulge in thrilling activities. It is the capital of the Canadian province, Manitoba. Today, it's quite a vibrant city that celebrates diversity and embraces different cultures. However, you'll find it hard to believe that it was once a secluded place inhabited by the indigenous people called 'Metis'.
You'll find several community events happening in this part of the world every year. It creates an atmosphere of wholesomeness and warmth, which is one of the reasons why plenty of tourists visit Winnipeg annually. If you're traveling with a group, there are two places where you can enjoy a memorable and affordable stay:
UWinnipeg Downtown Hostel
This hostel is operated by the University of Winnipeg. It is located within the McFeetors Hall student residence. While staying in this excellent hostel, you can enjoy the exciting nightlife of the city and visit its elegant restaurants and shops.
The UWinnipeg Downtown Hostel is ideal for anyone looking forward to having a comfortable stay in the downtown area. However, it offers only VIP suites from September to April. These suites are for those who want to enjoy a more hotel-like experience.
Guests staying in VIP suites have access to the local telephone service and unlimited Wi-Fi connectivity. The living room in these suites is equipped with a furnished kitchenette and cable television. The rooms in this hostel are fully furnished and have private bedrooms. If you wish to have a fully private suite, you can choose the single room with a full bathroom.
For group bookings, you'll need to fill out a request form on the website of UWinnipeg Downtown Hostel. Usually, the team responds within two to three business days. You'll then be required to sign any of the two types of agreements and submit your deposit to book the stay with your group.
The first agreement type is the 'Master Account Group Agreement', which allows you to set the number of rooms to reserve. You'll need to pay for the entire cost of this agreement, which includes a non-refundable deposit applied towards the balance.
The second agreement type is the 'Individual Accounts Group Agreement'. With agreement type, you can set the number of rooms to reserve, but everyone in the group pays individually. The deposit amount still has to be paid, which is refunded if all terms of the agreement are met.
La Cabane Guesthouse
Yet another affordable option for group stays, this guesthouse is owned by Dominique Noel. The French-speaking hostess chose to convert an old house into a hostel and call it 'La Cabane'. This iconic hostel in Winnipeg has three bedrooms. Two of them are private bedrooms, while the third is a shared room that has four single beds. One of the private bedrooms has a double bed and the other houses two twin beds. 
You, along with everyone in the group can enjoy a cozy and comfortable stay in this Canadian cottage-style home. An accommodation in La Cabane will give you the chance to stay in the heart of the city as well. Speaking about this guesthouse, Dominique says that she has tried to create the best possible dormitory in La Cabane. She has placed a greater focus on quality and comfort.
The purpose was to make the guests feel at home and delighted for having a comfortable place to stay in the city. Even if you're a solo traveler, you'll get to connect with other people. Everyone can hang out either at the kitchen table or in the living room. Guests can also access the full kitchen and avail the laundry for a fee.