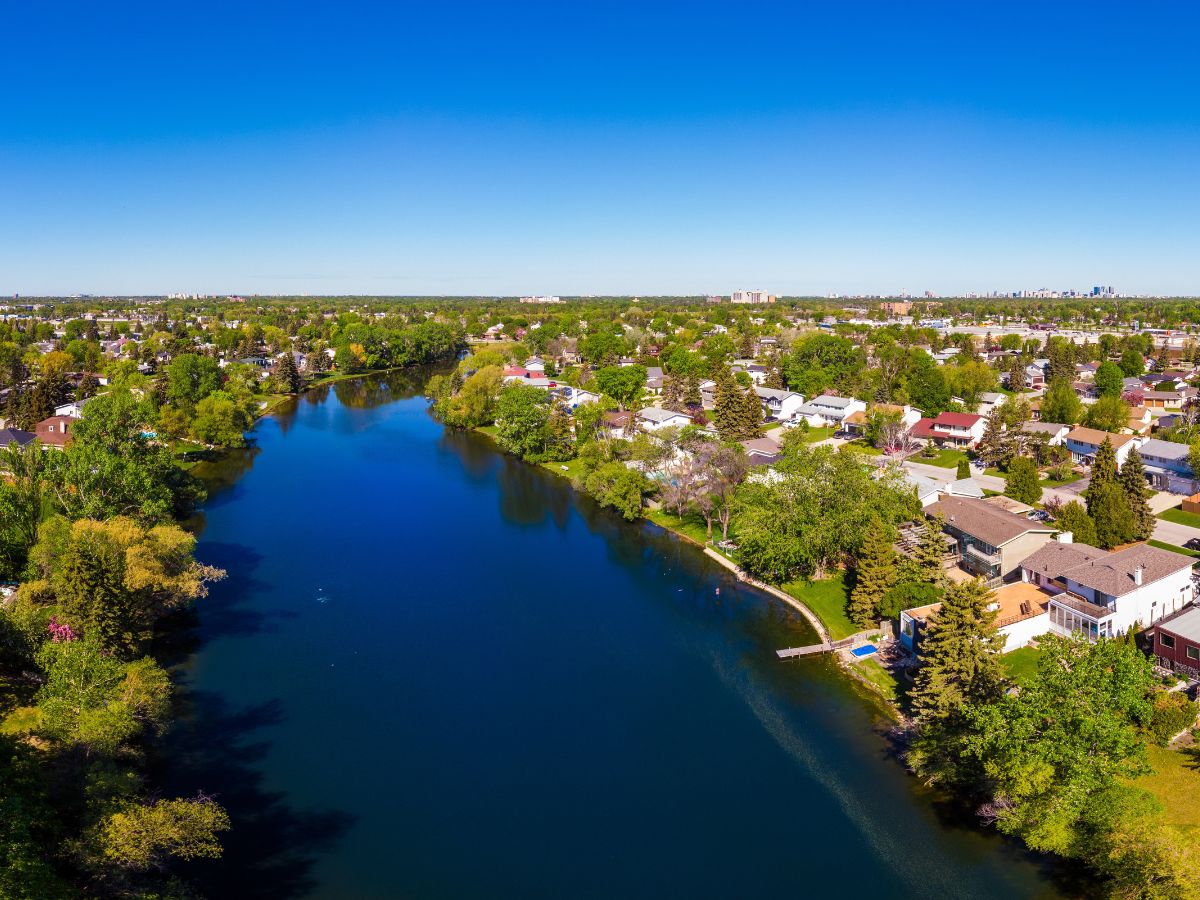 Winnipeg may not be one of the most popular tourist spots in the world. However, it certainly has some fascinating things to offer for its visitors. While getting around in this beautiful Canadian city, you'll have experiences you might've never really expected.
This is when you realize that there are so many outdoor activities in the city worth indulging in. From exploring the rocky trails to taking some steamy saunas, there's a wide range of things you can try. So, let's take a look at a few activities you must never miss when you're in Winnipeg:
1. Go biking in the neighborhoods
It's not so hard to see that the city's locals love to take a ride on their bicycles. You'll realize this once you've spent just a few minutes in Winnipeg. So, what's stopping you? You can borrow or rent a bike for two hours and go biking around the city. There are a few good establishments in this part of the world that offer bike rentals.
You can either choose a half-day or full-day rental for reasonable rates. One of the best places to go to on bicycles is the Exchange District, which has some nice cafes and shops. Also worth exploring on your bike is Osborne Village, one of the best spots for food lovers.
2. Take a riverside stroll
There are a few serene riverside trails where the Red River and Assiniboine River meet. These trails span several kilometers and are ideal for walking, running, and biking. Once you begin your stroll, you'd want to keep going forever as you take in the mesmerizing sights.
If you don't have much time, you can begin at The Forks and go north. This will give you the opportunity to enjoy the amazing views of the Basilica, Canadian Museum for Human Rights, and the city's skyline. If you're in Winnipeg during winter, these trails would turn into ice skating lanes!
3. Try some kayaking
You can choose any of the two rivers in the city to experience the thrill of kayaking. It would also give you the chance to savor the city's majestic views. They'll truly give you a visual delight if you're on your kayaking tour during sunset. Book a kayaking trip with any of the reliable local tour operators. A few among them take people out of Winnipeg on 2-day or 3-day paddling tours.
4. Enjoy bird watching at FortWhyte Alive
If you want to move away from the city crowds, head to FortWhyte Alive. Located on the south-western part of the city, this nature preserve is home to the resident bison and several species of birds. FortWhyte Alive is a perfect place for bird-watchers and wildlife enthusiasts.
There are several kilometers of gravel trails in this preserve. You can also choose to explore the waterways by renting a canoe. Another exciting option would be to rent a bike and go around the many trails in this area.
5. Embark on a walking tour of the city
Getting around on foot can also be a memorable experience for those holidaying in the city. Having a local guide accompany you on such walking tours would help you know more about Winnipeg. A walking tour is also one of the inexpensive ways to learn about the city's history.
You'll be surprised to hear some fun facts and quirks about this part of the world from your guide. You can also plan your walking tour without a guide by getting some basic information about the routes.
6. Visit The Forks Market
Many tourists and residents love to spend some time at The Forks Market. This is among the crafty places to visit in Winnipeg. It is situated at the convergence of the Red River and Assiniboine River. When you're at the food hall, you can unwind with a beer on its magnificent outdoor patio. You can get a wide range of options in beer and wine at The Common bar.
The best part is that there's no way of knowing what you'll get. The types of alcoholic beverages they offer change periodically. You'll also find many amazing food stalls at The Forks Market. If you like something more casual, get a pizza from Red Ember Common.
7. Explore the wildlife at Oak Hammock Marsh Interpretive Centre
Animal lovers can immerse themselves in the enchanting ecosystem of this interpretive center. It is home to many local animal species of Manitoba. Oak Hammock Marsh Interpretive Centre has more than 30 kilometers of trails. It also gives you several paddling options in the marshy areas.
8. Witness Winnipeg's major attractions with a morning run
This city has a 5-kilometer loop for runners, which allows them to see the museums and other main attractions. You can use this running loop to get some exercise and see Winnipeg's major attractions. Some of the main sights you'll come across while running are the Manitoba Museum and Capitol building. Run at your own pace and take a halt at the attractions that interest you.
You can also book a guided run of 5 kilometers. It allows you to see the main landmarks with a local guide. The guided running tours are available every Tuesday and Wednesday morning during summers. They must be booked at least 12 hours in advance.
9. Be at one of the fabulous festivals held in the city
There are several popular festivals held in the city that would give tourists an exciting time. Among them is the annual Winnipeg Folk Festival, which is fondly referred to as 'Folk Fest' by the locals. A mix of international and local artists come up with their best performances during four days of musical treats.
Besides music, the Folk Fest features many local artisans and food vendors. You can taste some delectable dishes and buy attractive crafts from them. Festival du Voyageur is held in the coldest months of the year. So, no matter when you're visiting this city, you'll always find something interesting happening here.
10. Plan a day trip to a park or beach nearby
You can savor some blissful moments at the rocky beaches and an Icelandic village during a day trip to Hecla. This is one of the most beautiful spots near Winnipeg worth exploring. Consider booking a stay at the Lakeview Hecla Resort, if you have some more time.
Your day trip to Hecla will also give you the chance to go paddling through Steep Rock and relax on the sand dunes. While there are many tour operators that offer day trips, you must choose the most reliable ones.