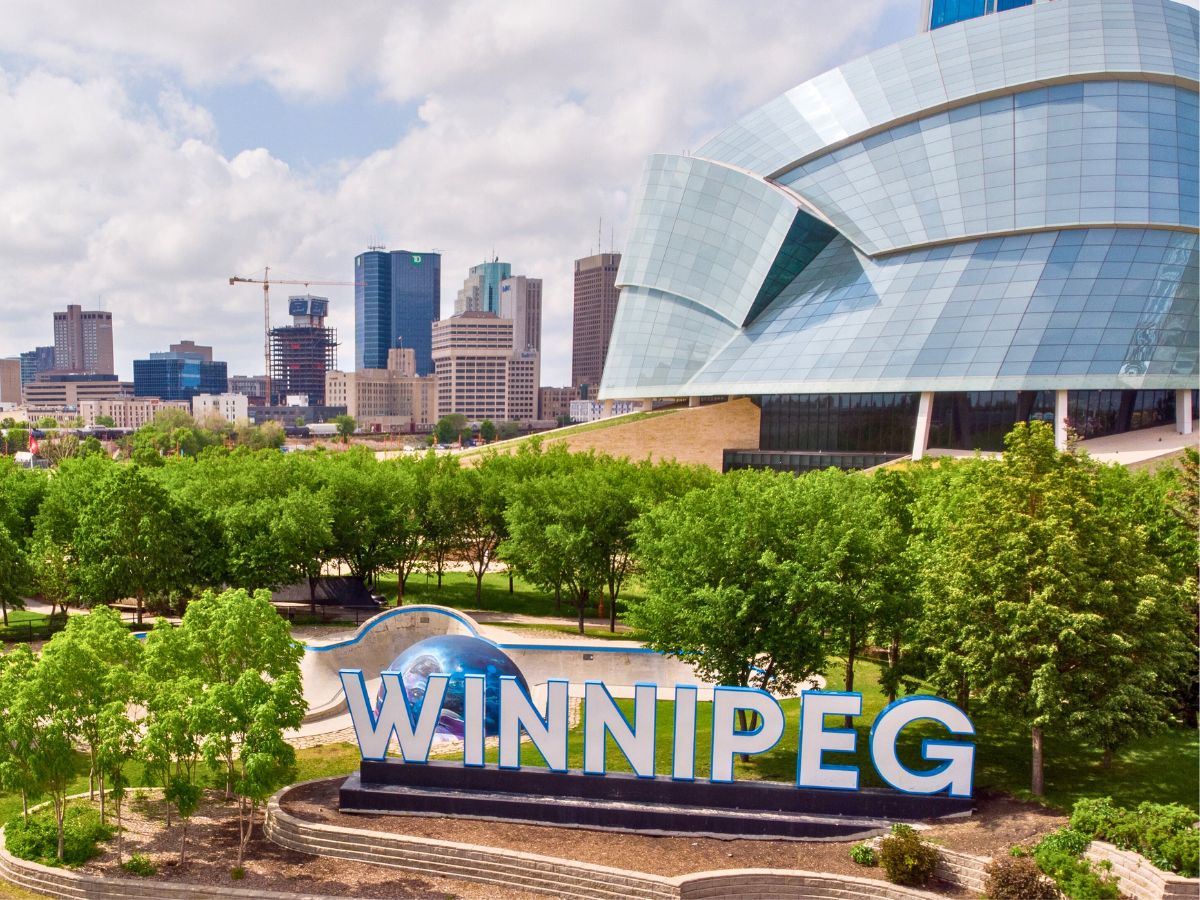 The climate in Winnipeg is continental, characterized by warm summers and cold winters. The popular time for a holiday in this Canadian city is from March to August. Room rates in hotels and resorts are sky high in July and August. These are the months when schools in Canada are closed for holidays.
If you want to book cheaper accommodations, travel during fall. During this season, the room rates are relatively low and you can visit most places as well. Temperatures are down in the minus during winters. If you're not used to the conditions here in winter, you'll surely have a tough time.
Winnipeg weather
The weather in Winnipeg remains cold for nearly half of the year with a low chance of precipitation. The warmest months in the city are June, July, and August. The highs in July are regularly around 27.7-degree Celsius. Temperatures rarely drop below 16.3-degree Celsius at night.
The experience of weather isn't just about temperatures, as higher temperatures can affect you much more if the humidity is higher. With high winds, colder temperatures can feel piercing. The chill of the winds and humidity determine how hot or cold a day would feel to you.
Precipitation
If you're in favor of dry weather, the months of November, January, and February have the lowest chance of precipitation. About one inch of precipitation or more can be considered a significant precipitation in Winnipeg. Around late January and the early part of February, there's lowest chance of rain or snow.
In the last week of January, there are usually no days of precipitation. It is most likely to snow or rain in early June with two days of significant precipitation.
Wind and humidity levels
Some months in Winnipeg during the year can be slightly muggy, while the other months are moderately humid. April is the least humid month with 43.9 percent relative humidity. The most humid month during the year is December with a relative humidity of 69.3 percent. This city usually experiences calm winds. You'll experience significant winds if you're in the city during the month of May.
January and April are also considerably windy. In May, the average speed of the wind is around 5.3 miles per hour (MPH) which can be considered as a light breeze. Winds reach their highest speeds in Winnipeg during mid-May, but they're still considered a gentle breeze.
Seasons
From March through May, the city experiences its spring, which is moderately cold. The later months have warmer temperatures. It is also the busiest tourist season, as it has the right conditions for enjoying outdoor activities. Summer arrives here in the month of June and lasts until August. It has a comfortable weather and is the second busiest season for tourism.
From September through November, fall makes its presence felt in the city with a chilly atmosphere. Tourism is slowest during this season, but you can get hotel accommodations at affordable rates. Winter from December through February is also a fairly slow tourist season. Weather is extremely cold during this season in Winnipeg and is therefore not recommended for warm-weather tourists.